Budget-friendly accommodation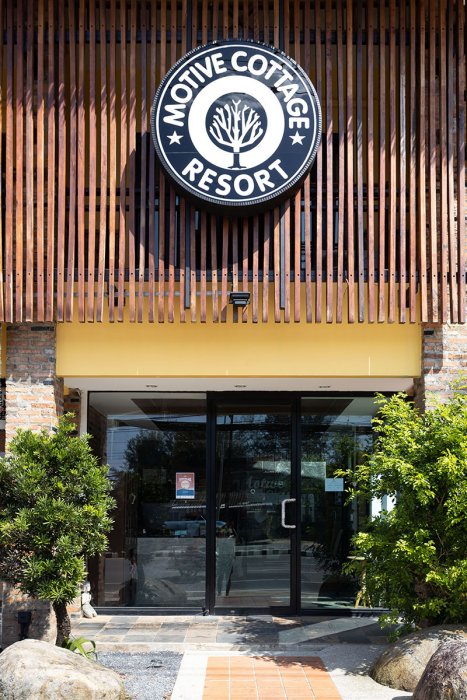 Hotel Entry



This boutique resort is delighted to render you a blissful time in Khao Lak. Conveniently set at a perfect spot for travelling to many tourist attractions, Motive Cottage Resort offers budget-friendly accommodations and services at a satisfactory standard.
The resort has been renovated in 2022 and re-opened with a revamp of rooms and facilities covering a swimming pool, a dining room and bars. It is only 15 minutes' walk to Bang Niang Beach and just a stone's throw from Bang Niang flea market and minimarts.
Besides, other prominent places of interest, such as Khao Lak Beach, Memories Beach (a surfing spot), Khao Lak-Lam Ru National Park, Tablamu Pier (the main port to Similan and Surin Islands), and Takuapa Old Town, are not distant and some can be reached by our complimentary shuttle service.
This resort features facilities encompassing an outdoor swimming pool, Twins Bar & Izakaya (a Japanese-style bar and restaurant), Tony Loft café and live music bar and others.
What's more, your dogs and cats are welcome to stay with you in this pet-friendly resort.
Pigeon Restaurant
Pigeon, located close to the swimming pool, is our open-air dining room for breakfast with an approximate seating capacity of 100. It daily serves Thai & Western cuisines from 06.30 to 10.30 hrs.
Twins Bar & Izakaya
Twins is a roadside Japanese-style bar and restaurant serving a variety of Japanese alcoholic drinks and food with an approximate seating capacity of 65. It opens daily from 11.00 to 22.30 hrs.
Tony Loft
is divided into 2 sections, namely café and bar. Both sections are open daily at different times and share the same approximate seating capacity of 85. The café serves coffee, drinks, and bakery products from 08.00 to 18.00 hrs, while the bar serves alcoholic drinks, appetizers and snacks as well live music from 18.00 to 01.00 hrs.