Khao Sok Highlights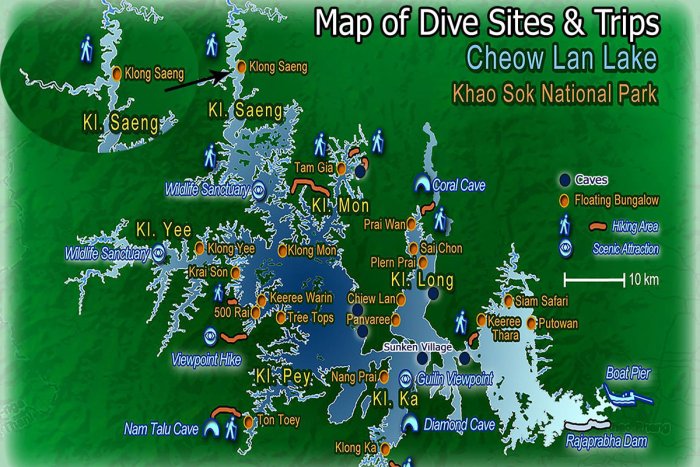 Cheow Lan Lake Map



The Khao Sok National Park is part of the largest natural reserve in southern Thailand, covering over 780 square kilometers of the tropical rainforest. The
Cheow Lan Lake
is part of it.
Most Khao Sok tours focus solely on the entrance of the national park, but our excursion leads us further to the Cheow Lan Lake. The lake's surroundings provide exciting views over mountains, bizarre limestone formations, cliffs, islands and wild jungle. We discover this beautiful area by long-tail boat in about 2.5 hours. You will see the most interesting places to enjoy.
For lunch we will stop at a
floating restaurant
. Time for
relax and swim
. After that, we return to the pier. Our Mini Van will drive you to Khao Sok. Nearby a temple we start for
river canoeing
to see farmland, tropical trees, a lot of bamboo, cliffs, rocks and mountains. A fantastic scenery awaits you.
An exciting and unforgettable day to remember for guest who doesn't like to spend 2 days.
Attention!
The above-given descriptions are only samples of a normal tour. All tour itineraries are subject to change due to the weather and local conditions on this day.